Our Favorite Fort Smith Lunch Spots
If you're looking for a fresh ride to tackle the morning commute, then check out Shift N2 Gear Auto. If you're looking for a great lunch to keep your day going, then check out some of Shift N2 Gear Auto's favorite local lunch spots. Our Fort Smith team shares some of their favorite places to fill up at lunch. Fort Smith has something for almost everyone's lunchtime taste, so let's check them out.
Benson's Grill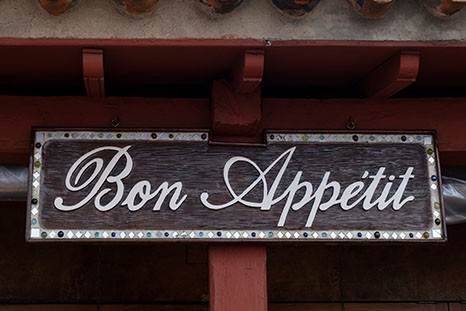 This local staple is open for more than just lunch, but that's when we usually visit. Benson's Grill is a 24/7 restaurant serving up the best in American comfort food. You can get a great breakfast any time of the day, including lunch. We're partial to Big Mama and Big Daddy, a pair of great handmade burger options on grilled sourdough. To mix and match your mealtimes, try the Cyclops, a bacon cheeseburger with a fried egg on top, the Breakfast Quesadillas, or the Steak & Egg Special.
Betty Jean's Diner
Take a short hop over Mill Creek to find Betty Jean's Diner. They serve up great burgers and other things that will keep your taste buds happy. It starts with the basics and builds from there to some more exotic options like Wild Wild West Burger which is topped with grilled onions, BBQ sauce, grilled cheddar cheese, and bacon. If you need something heartier than a burger, go with one of their plates, which include Chicken Parm, Spaghetti, and Chicken Fried Steak. You can also get a wide selection of breakfast items at Betty's including a rich selection of omelets.
Miss Anna's on Towson
Miss Anna's on Towson offers "home cooking just like mom's." Maybe a little better, but don't tell our mom. You can start with a salad or one of the many appetizers. We're partial to the onion rings but the chips & queso make a great pair with some of the other Tex-Mex offerings on the menu. Those include some great fajitas and the Texas Tacobrito, a big taco smothered with queso, jalapenos, and chili. There's something for any mood, including the basics like burgers and steaks, as well as seafood and pasta options.
That's just some of our favorite places to grab a great lunch in Fort Smith. Where are yours? Let us know on Facebook or Twitter. Do you need a fresh ride to pick up a fresh meal? Come see us at Shift N2 Gear! We have multiple locations in Arkansas ready to get you approved for the used car, truck, or SUV you're looking for! As Shift N2 Gear, we put you in drive!